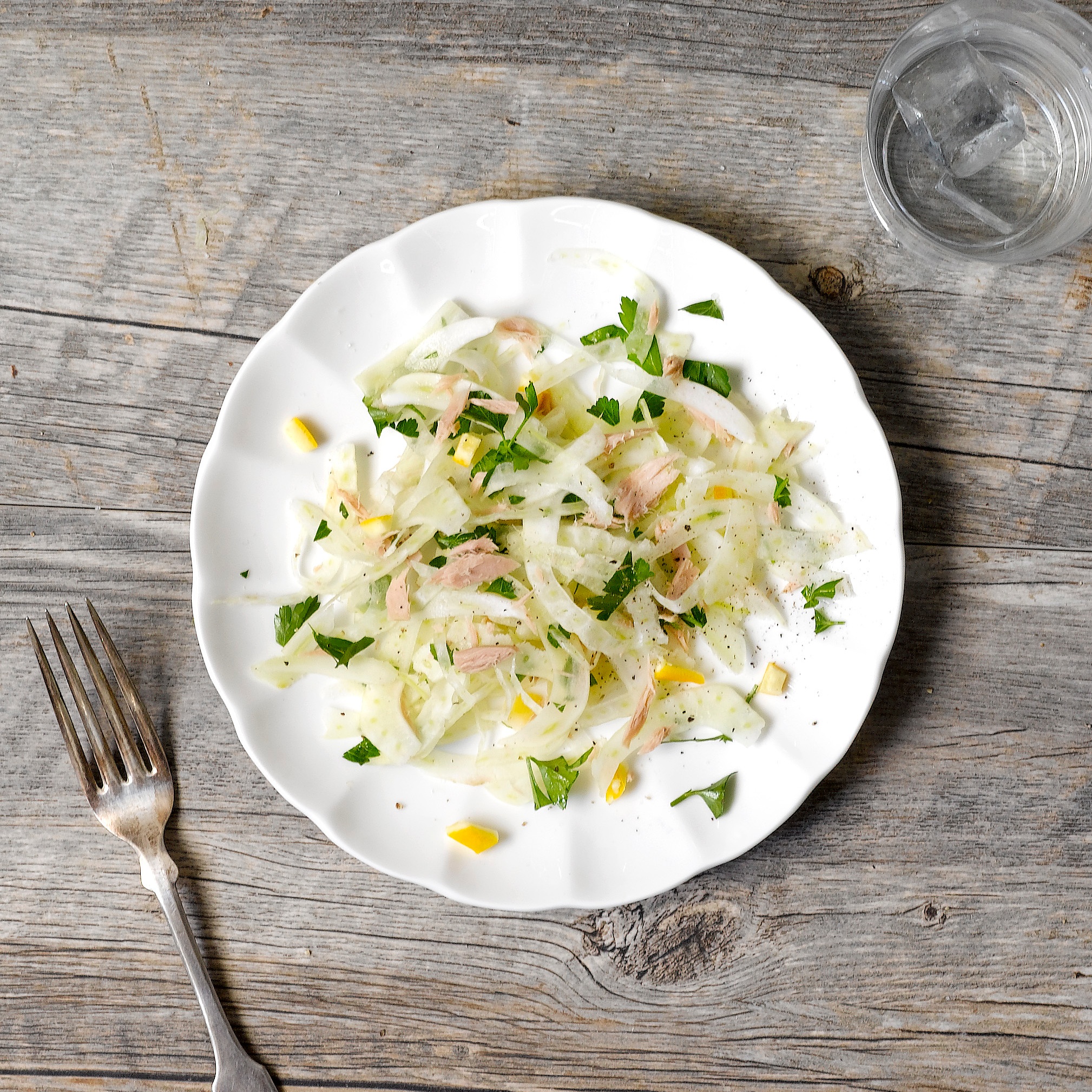 Shaved Fennel with Cole's Jarred Tuna in Spring Water with Preserved Lemon
Ingredients:
- 1 Large Fennel Bulb, shaved on a mandolin
- ¼ Cup Flat Leaf Parsley, roughly chopped
- 1 Tbsp Preserved Lemon, minced
- ¼ Cup Cole's Premium Tuna Fillets in Spring Water
- 2 Tbsp Olive Oil
- A Squeeze or Two of Lemon
- Pinch of Salt and Pepper
Directions:
Put all of the ingredients, except the salt and pepper in a large mixing bowl. Using your hands, mix everything up until the ingredients are evenly distributed and coated with dressing. Taste for seasoning, and add more salt and pepper as you like. Serves 2.